KamaRetread, LLC is one of the largest plants for cold retreading of truck tyres in Russia. It has been operating since 2015 and has a tyre retreading line with capacity of 36,000 pieces per year. It retreads all-steel tyres using the latest technology, which significantly extends their mileage and life

Establishment of the all-steel tyre retreading facility was the final component of TATNEFT's program to create and develop a new class of all-steel truck tyres and related services. Cold retreading of truck tyres allows making maximum use of the life of the carcass in all-steel KAMA tyres.
---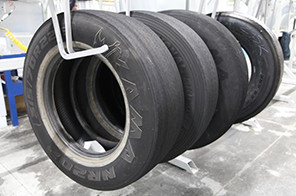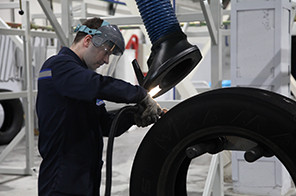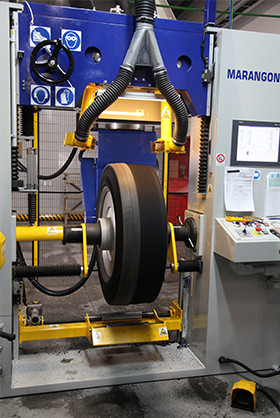 ---
The production technology has a four-stage system of incoming quality control when checking accepted carcasses of all-steel tyres, as well as final quality control. The product range consists of 26 commodity items, 11 sizes with a rim seat diameter from 22.5 to 24 inches.Warranty for the retreaded tyre and repair is 1 year.
Production scheme for retreading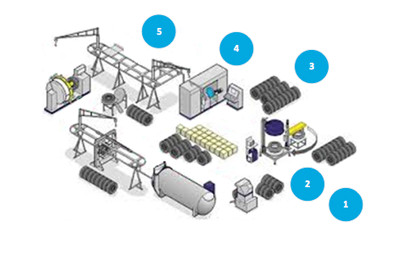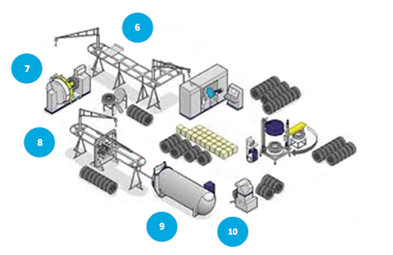 Visual inspection of the casing for external damages,Checking of casing at the pressure tester for bulges or blisters on sidewall,Checking of casing at the shearography machine for microbubbles in the rubber layers,Removing the old tread at the buffing machine,Skiving and repairing of the casing after buffing,Cementing and applying of the cushion gum,Automatic application of a new tread with laser correction,Tyre enveloping for vacuumizing,Curing of tires in the autoclave at 170 °C for 3 hours ,Finished retreaded tyres